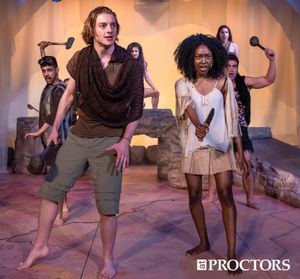 Stone Crossed is a new musical by Philip David Stern, with a score that blends pop, rock, jazz and classical stylings in a seamless filmic style.  The concept is a coming of age Stone Age story where age old myths of fear are broken by the spell of love.  The score is now a complete cast album released on Broadway Records. See below for links.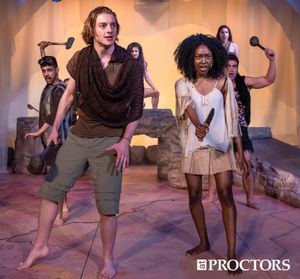 Brief Synopsis 
It's the Stone Age and two groups live on opposite sides of an active fault line in fear of each other. They follow the rules carved and painted on the cave walls, where they have been taught to avoid  the 'other'. 
Stoney inadvertently crosses the fault-line, meets Jewel (an 'other')  and their lives, and the lives of everyone else will soon be changed.  Questioning what is written in stone and taking a leap of faith they realize the magic of not being afraid.   Both sides must make a choice before the earth swallows up the land of their youth.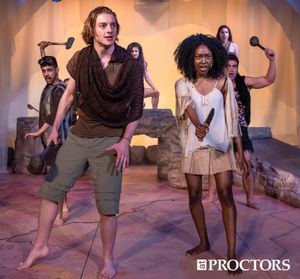 Stone Crossed promotional video from a workshop production.
To access you need to sign up on the homepage for a password.