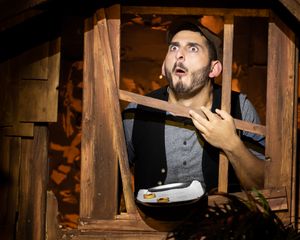 YOUNG DR JEKYLL
Young Dr Jekyll is a small cast musical comedy, sprinkled with the bizarre sometimes zany antics of the young relatives of the infamous Jekyll trying to come to terms with the family name.  In three's company style a new room-mate enters the scene with a crush on one of  the Jekyll's but also trying to maintain her ruse as a man.  
This show has had several readings and a recently announced reading at the Florida Festival of New Musicals. It also had a workshop production Proctors theater. 
A studio cast album is in development with Nyso records that includes Broadway names such as David Josefsberg.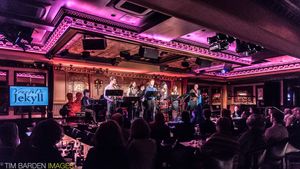 In 2016 Young Dr Jekyll had a concert performance at Feinstein's 54 Below. It featured (pictured left to right) James Hunsaker, Tessa Grady,  Nick Barasch, Krystal Joy Brown, Autumn Hurlbert, and Carl Danielsen.
The composer Philip Stern conducted/MD'd the performance.